Venus's Math And Science Tutoring
About
I am a freshman in high school, but I have already taken all the math courses up to calculus, and have even taken a semester of AP Calculus BC. I am available for teaching elementary and middle school students any topics they need, but I specialize in all grade levels of math, middle school chemistry, physics, earth science, and space science, and all science and language arts for elementary students. I can also teach elementary students how to read music and play basic piano and social studies. Another task I can do is help all elementary and middle school students with their homework.
I am a straight-A student through middle school, was awarded a President's Education Award, represented my school in the statewide Mathcounts competition, and also participated in Science Bowl and Science Olympiad in eight grade.
Teaching others has always been a passion of mine and I specialize in communicating topics across to others. I have been chosen by my teachers many times to help other students understand their lessons, so I am sure I could be a great tutor, and I love helping others understand their work and become more confident in what they are doing.
---
---
Details
Grade level
Pre-kindergarten, Elementary school, Middle school, High school, College / graduate school, Adult learner
Type of math
General arithmetic, Pre-algebra, Algebra, Geometry, Trigonometry, Pre-calculus, Calculus, Statistics
---
Photos and videos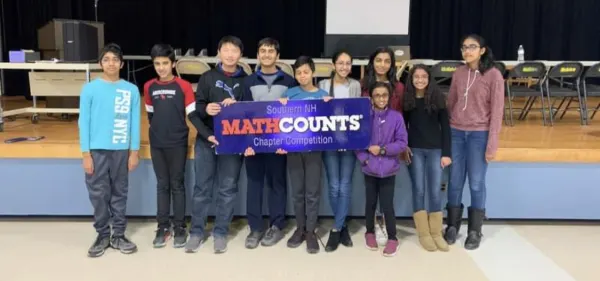 ---
Reviews
---
I really enjoyed working with her because she understood my needs and helped me perform much better in school.
August 26, 2020
---
She really helped my daughter understand what she was learning and improve her grades significantly. I would highly recommend her for kids of all ages!
August 26, 2020
---
She taught me really well and I enjoyed working with her.
August 25, 2020
---
She helped me understand the concepts completely and was very knowledge in the categories. I feel much more confident now in class.
August 25, 2020
---
Frequently asked questions
What is your typical process for working with a new student?
Since all students are different, each of their learning styles will be as well. The best starting point is to understand your student's thinking process. Once you do that, you should explain the topic to the student slowly, making sure to include all details, and using techniques that work to the student's strengths. The key to teaching is helping the student understand what they are learning because once they understand, they can complete the work confidently.
What questions should students think through before talking to teachers about their needs?
I believe that teachers will almost always be there to help students in need, but if you need to ask a teacher something, I believe that it is important to ask if it is possible to find the answers to your questions using outside resources, such as the internet, textbooks, or friends, or you could go over your question several times and try to work it out. In many cases, learning to work out problems yourself is the key start to understanding a topic.
---
Services offered