About
I specialize in teaching Accent Reduction for ESL which includes a mixture of pronunciation, intonation, rhythm, and speaking exercises. Along with pronunciation, I also teach Public Speaking for ESL where you will learn to sound more professional and confident while getting practice giving presentations.
The class is $75/hour and I offer a discount for multiple classes/week.
If you're interested, contact me and we can meet online for a free trial class. I'll do an assessment of your English and explain the course in more detail. You can also tell me exactly what you're looking for from your English class.
I have a BA from Boston University where I graduated with honors and a 120-hour TESOL Certificate in ESL. And I can also cover Business English and basic English (reading, writing and grammar).
I'm an experienced, patient and fun tutor who will help you to speak with a smoother, more professional accent!
---
---
Photos and videos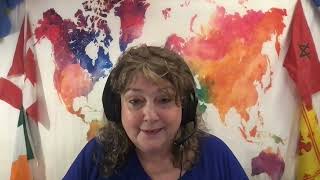 ---
Reviews
---
Jessica is so GOOOOOD!
I had such a wonderful lesson with Jessica. Will continue to have more lessons with her! And I definitely recommend to book classes with her!
Patrick, 1 lesson with Jessica
March 20, 2020
---
My English has improved from the very first class. Jessica quickly captures what needs improvement as she clearly shows extensive knowledge and experience on it. I found her class to be very productive and with satisfying results. Let her know what exactly you want from the class and she will direct it toward your goal. I highly recommend her.
March 15, 2019
---
The teacher worked with me to improve my accent. I didn't like my speaking voice. Jessica taught me how to speak so that I don't have a nasal accent anymore. It took work and practice but Im much happier with my accent now. My friends say I sound more educated!
March 01, 2019
---
The teacher worked very hard with me to improve my accent. I didn't liked my speaking voice. Jessica taught me how to speak so that I don't have a bad accent anymore.
February 22, 2019
---
Frequently asked questions
What is your typical process for working with a new student?
I make every class specific to each student. Every curriculum is created for that particular student to match with their interests.
I also like for students to have fun and enjoy my classes so we will laugh a lot!
Whether you want to learn English for fun, school, work, or to pass a test, or simply because you've just moved here - I will work with you to give you exactly what you want!
Contact me and tell me what you're looking for, I'm looking forward to meeting you! Before you hire me, we'll chat online so that you get get a chanceto meet me first!
What education and/or training do you have that relates to your work?
* BA from Boston University where I graduated with honors (cum laude).
* TESOL (Teaching English as a Second Language) Certificate from the International Open Academy.
* English tutor for China's largest (and best - according to Forbes Magazine) English language teaching platform online where I have over 100 5-STAR reviews.
* I have been teaching for over 7 years, here in the US and in Europe (I also speak fluent French but I'm American). I have taught in England, France, Canada, Australia, and the US.
* I was a senior Tour Director for over 15 years leading student and adult groups all over Europe, Canada, and the United States.
Do you have a standard pricing system for your lessons? If so, please share the details here.
$50 per hour class and $25 per 30 minute class.

I offer a free English Assessment on Skype or Zoom. We can also chat about the details of the course.
---
Services offered