About
With me, you actually get it. That's because I make each step super simple. And that's because I've tutored more than 10,000 hours helping 300 students over 16 years.
I've helped students raise their GMAT quantitative scores by 8-12 points, GRE quant scores by 13-16 points, SAT scores by 300-400 points, ACT scores by 4-7 points, and get admitted to their top choices including the Yale School of Management, Columbia, NYU and Vanderbilt.
I take pics of each problem we do and email them at the end of each session.
I have extensive experience working with students with varying levels of ADD or dyslexia and students attending rigorous private schools.
---
---
Details
Grade level
High school, College / graduate school
---
Photos and videos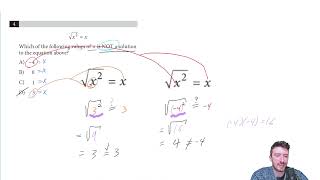 ---
Reviews
---
Both Matt and Nick are great tutors who really care about youre education. I was very fortunate to discover them prior to my SATs and I highly recommend their tutoring services. The dedication of these two fantastic tutors is unparalleled to any other services available. Thank you both so much!
February 11, 2021
---
I started with Matthew after I failed my algebra midterm and got a 90 on the regents. He was very patient and way better than all my other math teachers because he doesnt go into too much detail. THANKS MATT!
February 11, 2021
---
I used Matt to help me with my quantitative GMAT preparation. He helped me to raise my score by 60 points in about 3 months. Matt was very knowledgeable with all of the GMAT topics and he is affordable compared to other tutors in the area. I highly recommend him for people in Westchester studying for the GMAT.
February 11, 2021
---
Matthew is an excellent math tutor! He is able to explain concepts thoroughly and prove why they work, he also takes time to make sure im understanding the work being done. Highly recommended math tutor if your in the White Plains area
February 11, 2021
---
Matt is a very good tutor. I went from dreading math and low grades to making math honors by the end of the year. Math is now my favorite subject. I highly recommend Matt.
February 11, 2021
---
During my Sophomore year of High School I did poorly on my midterm and my grade was brought down significantly. My grades had always been at least decent, but after the test I started being tutored by Matthew. Within a month, my grades were consistently in the 90s, higher than ever before. That was a year ago and I can still say the same. For an affordable price, not only does Matthew help you improve your math grades, but he also gives you some good laughs and is a very down to earth person, taking away the boredom that comes with most tutors. If it wasnt for Matthew, my grades would be down and I wouldnt be in the accelerated math class that Im in. I heavily recommend him for any kind of Math tutoring.
February 11, 2021
---
Services offered