About
So that I don't waste your time, here are my openings as of 3/27/23. All times are PDT: Tuesday: 1 pm, 5:55 pm, Wednesday: 4:50 pm, 5:55 pm, Thursday: 2:05 pm, 3:45 pm, Friday: 4:50 pm, 7 pm, Saturday: 9 am, 2pm, 3:05 pm
Work online via Zoom with an outstanding and funny explainer. When the session is done, you'll get a PDF of all the notes we took and a link to a free recording of the session that you can download and keep.
I've been helping students understand math and science for 23 years now. I can explain tough concepts clearly with plenty of funny and interesting real life stories and examples. I know all the places where students generally have trouble and can provide practice with carefully sequenced exercises. Students respond well to my enthusiasm and my gentle patience. If I may say so, I'm one of those people with the gift of being able to understand difficult technical material -- and still talk like a human being.
---
Details
Payment methods
Venmo, Paypal, Zelle
---
Photos and videos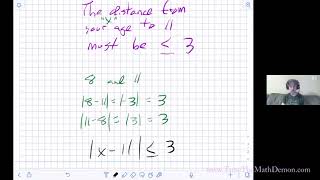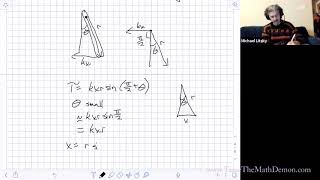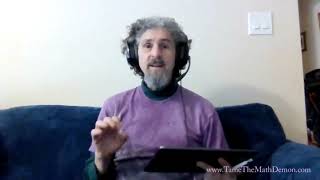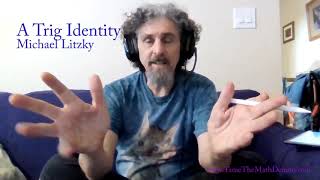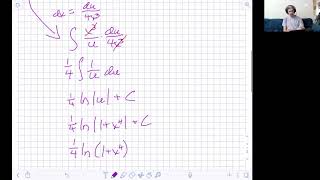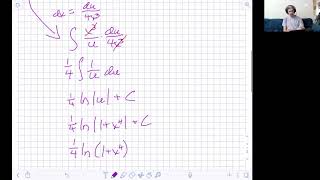 ---
Reviews
---
We have been so fortunate to have found Michael on Tutors.com for teaching PreCalc to our sophomore. His passion and knowledge of the subject are reflected in the way he conducts his lessons, and makes even the complex concepts not just easy to grasp, but also enjoyable. He is extremely patient, approachable and organized. We would highly recommend Michael to anyone who's looking for help in Math.
---
- takes time to explain concepts (and does so in an in-depth way)
- does extra practice problems within the sessions to ensure you understand the topic
March 04, 2022
---
Michael explained all the concepts in a concise and thorough manner that made it easy to digest.
December 01, 2021
---
Michael has been teaching my 9th grader math for the past two months. He is not only a great tutor but also an excellent teacher. I can't say enough about his methods and organized teaching style. He is enthusiastic about the subject and effective. My son is able to obtain a deep understanding of the problems/concepts taught every week. Michael has a pleasant, fun personality and my son really enjoys working with him. Highly recommend!
October 07, 2021
---
Michael is an excellent tutor whom I would highly recommend! He has a knack for explaining concepts in a very simple manner that makes it easy for students to understand and apply. He follows up every session with notes and recording, which is very helpful for review purposes. Lastly, he does a great job of keeping parents apprised of their kids progress in the tutoring sessions.
---
I am in high school and there are some things that I learn there that can be quite confusing. My pre Calc teacher didn't explain something very well and Michael was able to clear it up for me in minutes! All around he is a great tutor and would recommend him for anyone who needs help.
November 03, 2020
---
Frequently asked questions
What is your typical process for working with a new student?
I start with what they're currently working on since that's the most up for them. As I discover gaps or areas where they're rusty, I do mini-lessons to help with that.
What education and/or training do you have that relates to your work?
I've worked as a classroom teacher and I have a BA in History but frankly, I'm self-taught in math and science. I find it fascinating and my enthusiasm is contagious. Also with everything I study I'm always thinking, how could I explain this so it makes more sense? That's why I'm such a good explainer of things.
Do you have a standard pricing system for your lessons? If so, please share the details here.
Free half hour intro. 1st 4 lessons $49/hr. if paid in advance. After that, $77.50/hr. with a discount rate of $67.50/hr. for a weekly commitment.
How did you get started teaching?
I've always loved explaining things and I discovered I'm really good at it. I worked in a classroom for a year but found I like individual tutoring better because I can tailor my explanations for just one person at a time.
What types of students have you worked with?
High school and college students, adults taking classes for a job or for curiosity.
---
Services offered