Kumon Math And Reading Center Of Westchester
About
Over the past 30 years, Westchester Kumon has maintained a 100% success rate with over 2,000 local students who fully committed to our unique proprietary methodology (contact us for details). Instructor David C. Samuel is one of the most qualified Kumon Instructors in Southern California, with
-a master's degree in Education.
-a valid California K-12 Teaching Credential.
-10 years experience as a former LAUSD classroom teacher.
-14 years experience as a Child Behavior expert.
For more than 60 years, Kumon's after-school academic enrichment program has helped children achieve success worldwide. We strive to instill in children the desire to achieve and the motivation to learn on their own. Whether your child is seeking enrichment, needs help catching up or is just beginning his or her academic career, Kumon is designed to help him or her develop a love of learning.
Students advance through the program at their own pace. Our emphasis on individualized learning helps your child become focused, motivated and self-reliant. We monitor each child's progress to ensure comprehension before moving on to a new concept. With a strong academic foundation, critical thinking and problem solving abilities, your child has the potential to achieve whatever he or she desires.
The Kumon Math Program is a comprehensive curriculum that develops the necessary skills to help children progress from counting through calculus. For more information about the Kumon Math Program, click here.
The Kumon Reading Program begins with basic phonics and progresses all the way through advanced reading comprehension. For more information about the Kumon Reading Program, click here.
I have witnessed the effectiveness of Kumon's unique methodology over the years, not only with hundreds of students attending Westchester Kumon, but also with my own daughter.
---
---
Photos and videos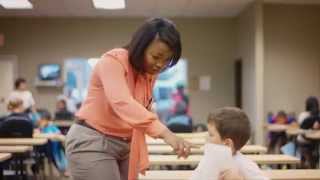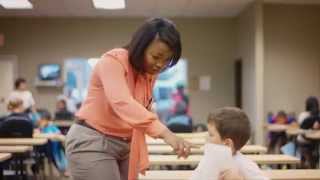 ---
Reviews
---
We are very pleased with results achieved after joining Kumon with Instructor David. My daughter not only jumped 2 levels up on her school reading but recently was awarded a recognition from school for math achievement. She caught up with her reading level and feels very confident at school in both math and English.
February 08, 2023
---
Frequently asked questions
What is your typical process for working with a new student?
Step 1
Call the center to schedule a free Parent Orientation and Placement Test for your child.
Step 2
Attend the Parent Orientation, and have your child take the placement test. Meet with your instructor to learn about Kumon's individualized learning method, and review the results from your child's placement test.
Step 3
Review your child's progress goal plan. Based on your child's placement test results, the instructor will create a two-year academic plan to help your child reach his or her goals.
Step 4
Enroll your child. Students will attend the center twice a week, and complete daily assignments at home. Your instructor will design an individualized lesson plan for your child that will be monitored, and changed as needed to be sure he or she is on track to reach his or her goals.
Step 5
Schedule your 30-day post-enrollment meeting. Your instructor will set a date to meet with your family after 30 days of enrollment to evaluate your child's performance and ensure the program is going smoothly.
What education and/or training do you have that relates to your work?
Instructor David C. Samuel is one of the most qualified Kumon Instructors in Southern California, with
-a master's degree in Education.
-a valid California K-12 Teaching Credential.
-10 years experience as a former LAUSD classroom teacher.
-14 years experience as a Child Behavior expert.

Westchester Kumon has been family owned and operated for over 25 amazing years!
Do you have a standard pricing system for your lessons? If so, please share the details here.
Kumon offers two subjects (only): Math and Reading (English/ELA) and the monthly tuition is $200 per subject. There is an additional one-time Enrollment Fee of $250 per student (which includes your registration fee, $50.00 and one month's prepaid tuition, $200.00).
What types of students have you worked with?
I have personally instructed and enrolled over 2,000 students from the Westchester, Inglewood, Playa Vista areas. My students' abilities have ranged from kids with severe learning disabilities to kids who are highly gifted.
What advice would you give a student looking to hire a teacher in your area of expertise?
While traditional tutoring may help, it is a less rigorous strategy than Kumon. Tutoring uses "passive learning", since tutors tend to explain everything to students without giving them much opportunity to think on their own. Kumon utilizes an ACTIVE learning approach, where students can self-learn and build independence with math and reading. This unique approach has been proven effective, as our center has maintained a 100% success rate with families who are fully committed to the program!
---
Services offered
Reading And Writing Tutoring