About
I offer great tutoring at a reasonable price. I have experience with the SAT, SSAT, ISEE, LSAT, and other tests, and not only understand how to take the tests, but how to teach the material to students in a way they can understand. I can answer questions that relate to test prep and academic subjects that only a person with "real world" experience can give - such as "Why do I need to know this stuff, anyway?" Finally, I have a sense of humor, and can engage and entertain while teaching, without being a complete goofball or pushover who doesn't get the job done. This may sound clichéd and cheesy, but it's true. I enjoy reaching young minds and helping people of all ages learn and get ahead in life. It's nice to help someone learn a needed skill at a crucial time in life - what a person learns while young can open doors to a new world of opportunities, and provide needed skilled people to the world.
It's enjoyable to engage the student's intellect (and my own!) and solve problems. It's very satisfying to educate someone and help them improve his or her life.
---
---
Details
Grade level
Elementary school, Middle school, High school, College / graduate school, Adult learner
Type of math
General arithmetic, Pre-algebra, Algebra, Geometry, Trigonometry, Pre-calculus
---
Photos and videos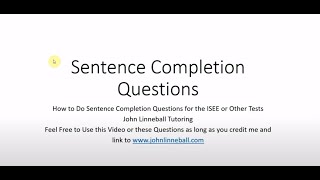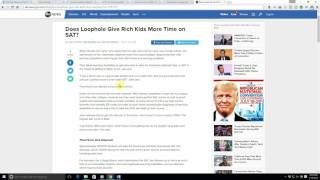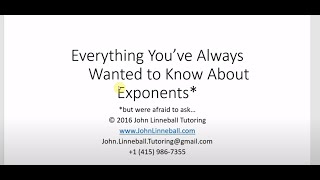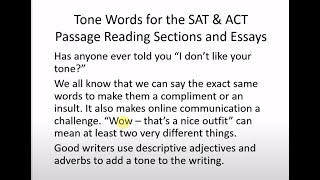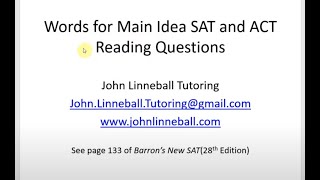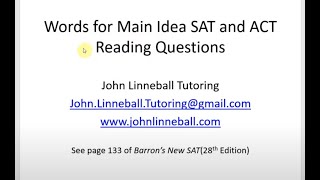 ---
No reviews (yet)
Ask this tutor for references. There's no obligation to hire and we're
here to help
your booking go smoothly.
---
Frequently asked questions
What is your typical process for working with a new student?
Typically, we discuss the goal of the tutoring (e.g., getting a certain score on the SAT, admission to a certain college, obtaining an athletic scholarship). I review the student's previous test scores, homework, papers, whatever is relevant. Then we do a diagnostic test pertinent to the subject and/or review a test the student has done in advance. Then we set up a study plan with goals and steps to reach those goals.
What education and/or training do you have that relates to your work?
I attended an elite liberal arts college (Williams College) and attended law school. I have worked for Thnk Tank Learning, a very good local test prep and tutoring company, as well as Elite Prep, and several other agencies. I'm grateful for the training I received from Thnk Tank, Elite, and the others, and you're getting better service when you hire me as a result of my experiences with those services.
Do you have a standard pricing system for your lessons? If so, please share the details here.
It's not complex. I charge an hourly rate. I offer a discount if you're willing to prepay for a number of sessions or hours. Normally, the first session is at the full rate, and I'll apply the payment to the discounted rate if you decide to prepay for multiple sessions. It's a little more if you live far from me since I'll have to cover the cost of transportation from my place to your place, or wherever we're meeting. Basically, I just want to give you good work at a good rate.
How did you get started teaching?
I've been tutoring unofficially since I was in junior high school (I helped other students all the time), and officially since I was in senior high school (10th grade - there was an official program for tutoring at the high school I attended). I also taught Spanish to 5th graders when I was in 11th grade as part of the Foreign Languages in Elementary Schools (FLES) program in that school district.
What types of students have you worked with?
I've worked with all kinds of students, from high-achieving adults looking to take graduate-school entrance exams, to children as young as 7 who weren't the most motivated to work. Mostly, I work with teenagers and adults looking to take standardized tests.
Describe a recent event you are fond of.
One of my SAT students improved her score by 360 points after working with me.
What advice would you give a student looking to hire a teacher in your area of expertise?
Ask the tutor how many students he or she has tutored. Ask the tutor where he or she went to college, graduate, or professional school, and how he or she did on the standardized tests. Ask what kind of training the tutor has received in the area you're hiring him or her for (for example, SAT course training with Kaplan), how many courses he or she has taught, and how long the tutor has tutored.
What questions should students think through before talking to teachers about their needs?
First, they should ask themselves "What ARE my needs?" "What do I want to get out of tutoring?" They can't tell tutors what they want or need if they don't KNOW what they want or need. If the answer is "I don't know," even after thinking about it, perhaps the students should take diagnostic tests, or ask the tutors to bring diagnostic tests.
"Am I willing and able to put in effort between tutoring sessions?" If the answer is "No," then perhaps tutoring would still help, but the results won't be as good as if they did put in independent study time ("homework") between sessions.
---
Services offered
Reading And Writing Tutoring