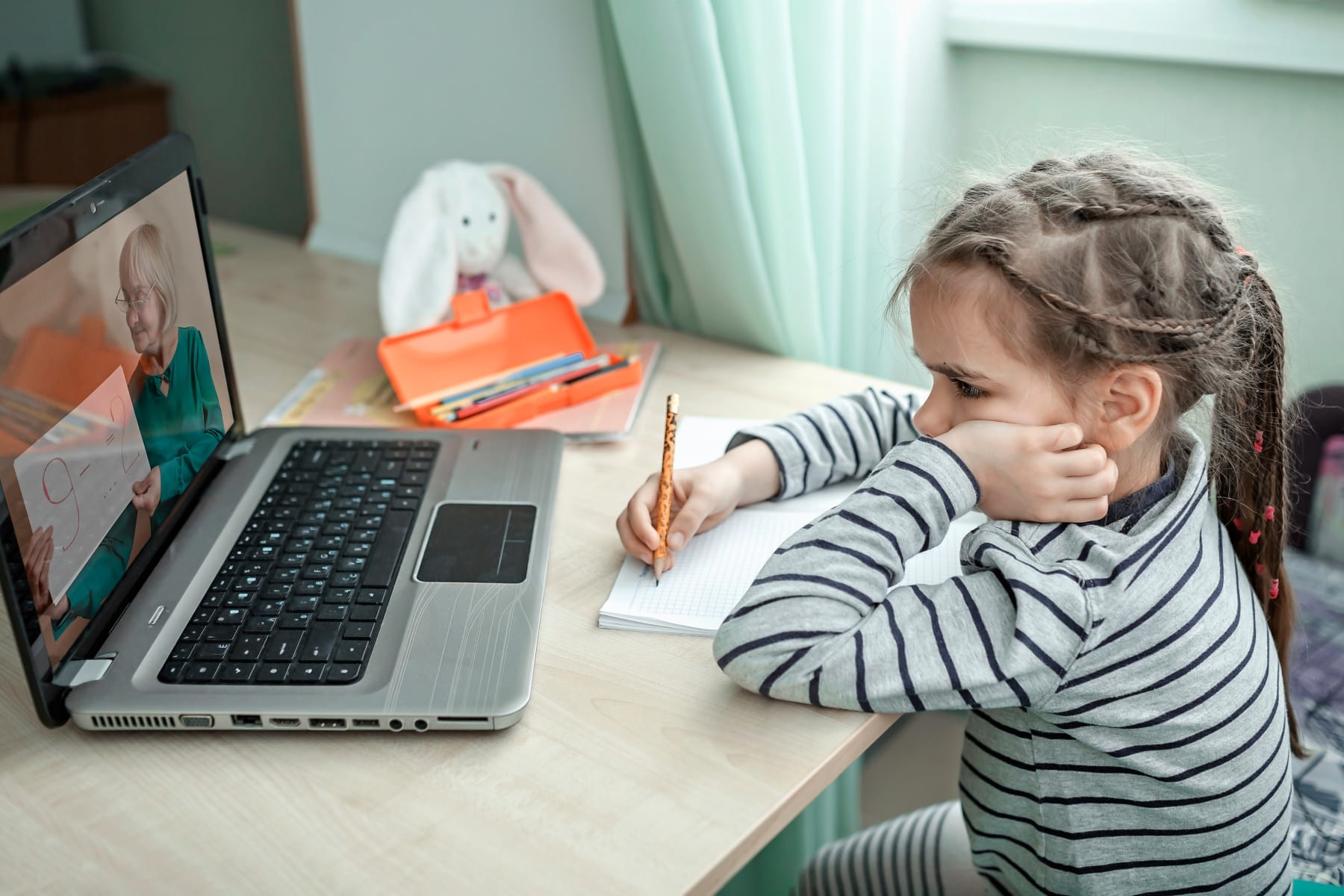 How much does homeschooling cost?
How much does homeschooling cost?
$500 – $2,500
average cost per child per year
---
Get free estimates for your project or view our cost guide below:
$500 – $2,500
average cost per child per year
---
Get free estimates for your project or view our cost guide below: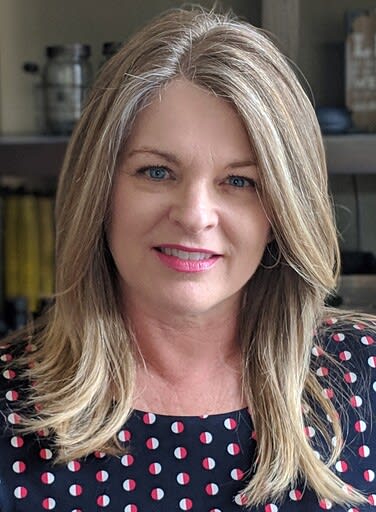 Fact-checked by
Tom Grupa
Average cost of homeschooling
The average cost of homeschooling is $500 to $2,500 per child per year, including the curriculum, books, school supplies, field trips, and extracurricular activities. Online homeschooling programs cost $400 to $6,000 per child per year, depending on if its taught live by a teacher or self-led through lessons and videos.
Only a handful of states offer tax credits and tax deductions for homeschooling.
Cost of homeschooling
School
Average cost per year
Homeschooling
$500 – $2,500
Online homeschooling
$400 – $6,000
Homeschooling with supplemental tutoring
$700 – $7,000
Homeschooling with a shared private teacher
$12,000 – $35,000
Homeschooling with a private teacher
$35,000 – $70,000
Public school
Free tuition
+ $100 – $1,000 for extracurriculars
Private parochial school
$3,000 – $36,000
Private nonsectarian school
$13,000 – $46,000
Private boarding school
$50,000 – $70,000
Homeschooling cost breakdown
Homeschooling costs vary depending on the number of children, curriculum type, field trips, supplemental tutoring, and extracurricular activities:
Homeschooling cost breakdown

| Factor | Average cost per student |
| --- | --- |
| Curriculum and testing fees | $200 – $700 |
| Books and supplies | $100 – $600 |
| Field trips | $100 – $250 |
| Extracurricular activities and sports | $100 – $1,000 |
| Part-time tutor (optional) | $700 – $4,500 |
| Shared private teacher (optional) | $12,000 – $35,000 |
| Full-time private teacher (optional) | $35,000 – $70,000 |
| Total cost per year* | $500 – $2,500+ |
*Not including optional expenses.
Homeschool curriculum cost
Homeschool curriculum costs $200 to $700 per student. Parents pick-and-choose different courses for each subject or purchase a comprehensive 36-week all-subject package. Passing down curriculum to younger children and sharing with other families reduces the annual per student costs.
Homeschool supplies prices
Homeschool supplies cost $100 to $600 for books, technology, and school supplies like pencils and paper. Parents spend more setting up a classroom but save money by reusing those supplies each year. Homeschool supplies are only tax deductible in Illinois, Louisiana, and Minnesota.
Cost to hire a private teacher for homeschooling
Hiring a private homeschool teacher costs $35,000 to $70,000 per year, depending on their experience. Sharing the cost for a private teacher with other homeschooling families costs $12,000 to $35,000 per year. A private teacher takes over all the planning and instruction and allows working parents to homeschool.
Homeschool tutor cost
Hiring a part-time tutor costs $20 to $60 per hour, depending on if its online tutoring or in-person. Parents often hire student tutors to save money, or more experienced tutors at a higher cost to take over teaching the more difficult subjects.
Extracurricular activities and sports prices
Enrolling students in extracurricular activities and sports costs $100 to $1,000 each school year. Taking music lessons, sports training, karate, dance, swimming, or gymnastics classes costs $25 to $60 per session on average.
Cost of field trips & camps
Field trips and day camps cost $100 to $250 for supplemental learning opportunities at local museums, zoos, and nature centers. Summer camps cost $250 to $400 per week and offer opportunities for independence and greater social interaction with other students.
Additional costs to homeschool your child
In addition to books and curricula, homeschool parents also budget for other expenses, including:
Transportation – Driving students to multiple activities, lessons, and field trips results in increased gas and auto maintenance costs.

Food – Homeschoolers eat their meals and snacks at home, increasing grocery bills. Many public school districts offer free breakfast, reduced cost lunches, and mid-day snacks for students.

Back-to-school expenses – School supplies, clothing, shoes, and technology cost

$850 per family on average, according to the National Retail Federation (NRF).
Online homeschooling cost
Online homeschooling costs $400 to $6,000 per year, depending on the program. Some school districts and institutions offer free distance-learning courses that count towards high school graduation. Some programs are taught live by state-certified teachers with classmates while others are self-led courses with videos, worksheets, quizzes, and more.
Homeschool tax credits & tax deductibles
Only a handful of states offer homeschooling tax credits. In most areas, homeschooling is not tax deductible and you cannot write off homeschool expenses. Parents who homeschool their children and own their homes must also continue to pay property taxes to fund public schools.
Federal tax breaks for homeschooling
These federal programs may help qualifying homeschool parents:
A program for special needs students allows medical tax deductions for special education and tutoring costs, such as Braille school for the vision impaired or a sign language tutor for deaf students.

A charitable contribution program allows parents to deduct qualifying cash and material donations to a nonprofit homeschool association.

A tax-deferred Coverdell Education Savings Account (ESA) may be used to cover education expenses for primary, secondary, and higher education.
State homeschool tax credits and deductions
Several state programs offer tax help for homeschool families, including:
Is homeschooling more expensive than public school?
Homeschooling costs $500 to $2,500 annually per student for curriculum, books, supplies, and enrichment activities.

Public schools are free to all children, but parents pay $100 to $1,000 for technology, supplies, and afterschool activities.

Private school tuition costs $5,000 to $40,000 per year per student.
Financial benefits of homeschooling
Homeschooling is more affordable than private school for parents opting out of a public school education. Instructing the children at home has other financial benefits, including:
Cheaper, healthier lunches by avoiding pre-packaged foods or school lunches

Lower cost offseason vacations due to the flexible school calendar

No school fundraising costs

Tax-deferred Coverdell Education Savings Account (ESA) may be used to cover education expenses for primary, secondary, and higher education.

Saves on professional childcare costs of $750 to $1,900 per month for younger children and afterschool care costs during the week
Homeschool FAQs
Do you have to pay, or can kids be homeschooled for free?
Parents do not pay to remove their child from public school to homeschool instead. Still, parents are responsible for buying homeschooling curriculum, textbooks, and all the supplies for setting up an at-home classroom.
Do parents get paid to homeschool?
Parents do not get paid for homeschooling their children, even during school closures for a pandemic.
How to save money on homeschooling?
Here are some tips to save on homeschooling costs:
Look for free or low-cost curriculum options.

Join a homeschooling group to share curriculum and supply costs with other families.

Choose a multi-grade level curriculum and share among siblings.

Claim state tax deductions or credits for homeschooling costs if eligible.

Purchase school supplies in bulk during sale periods or tax-free weekends.

Take advantage of free online learning resources, like podcasts and educational websites.

Look for free online courses available through many school districts.

Purchase season passes from local museums, zoos, and nature centers.

Participate in free or low-cost learning programs offered at local libraries or community centers.
What is required to homeschool your child?
Each state has different requirements for homeschooling. Some states require that parents submit education plans, student assessments, or take part in formal testing at regular intervals. The Home School Legal Defense Association (HSLDA) provides information on homeschooling requirements in each state.
What is the best homeschooling program?
The best homeschooling program is one that fits the student, parents, and budget. Parents may prefer to teach full-time or hire part-time teachers or tutors to help with difficult subjects. Students with special needs may be more successful with in-person instruction rather than online lessons.
Why do people choose homeschooling?
Parents choose to homeschool their children for more individualized learning, parental control of the school calendar, or a desire to include religious or moral instruction in the curriculum.
Can I homeschool my child temporarily?
Parents are legally allowed to homeschool for any reason and for any time period. Short-term or emergency homeschooling is a common solution when dealing with a mental or physical health issue, school safety concern, or parental relocation.
Do colleges and employers accept homeschool diplomas?
Most colleges and employers accept a homeschool diploma as proof of graduation. Other documentation, including a high school transcript with course descriptions, community service hours, and an affidavit of completion are beneficial when applying to highly competitive universities.
Finding and hiring a private tutor or teacher for homeschooling
When hiring a private teacher or homeschool tutor near you, be sure to:
Get referrals from trusted friends or classroom teachers.

Look for a tutor with several years of experience teaching the grade levels or subject areas your students need.

Confirm their teaching qualifications and credentials.

Browse their reviews on Tutors.com or other online sources.

Schedule interviews with at least three educators that fit your needs, schedule, and budget.
Questions to ask
How long have you been tutoring or teaching?

What are your teaching qualifications or certifications?

Do you have experience tutoring in the subject area my child is studying?

How do you adapt the lessons for my child's needs and abilities?

Can you explain your teaching philosophy?

How do you measure a student's progress?

What happens if my student does not achieve the expected results according to schedule?

How and when will you communicate with me? Will you supply weekly status updates?

Will you work with my child's other teachers?

What is your schedule of availability?

Where will the tutoring sessions take place?

How long is each learning session?

What is your hourly rate?

Are there any added fees for materials or testing I need to plan for?

What is your policy for cancellations and make-up lessons?