About
I am a professional Chemistry tutor and I have been teaching chemistry for the past 5 years to more than 150 students through various platforms.
All of my students improved their grade immensely with my classes. 90 of them (were C/D students) secured an A in their chem classes after taking my class. If you are having difficulty in chemistry or want to improve your grade, feel free to contact me.
I have been a Chemistry tutor for more than 5 years and have a very unique teaching strategies in which students are able to retain and understand the information better.
Do you feel like it's impossible to get an A in your Chem quiz & test? Don't worry, I am here to help you. I have helped 90 C/D grade students to get an A in their chem class.
So if you are willing to work hard with me, I can assure you can get an A in your tests just like my other students. So, at first, I will try to gain some perspective at what level you are. According to this level, I will build a study schedule and milestones which will be done in our sessions. After every class, I will provide an assignment that will help you practice.
Message me if you are willing to work hard and build your future because I will be here helping you.
My rate started at 85$/hr depending on your course. However, if your budget is tight, I'm open for negotiation.
Thank you.
---
Highlights
Payment methods
Credit Card, Cash, Check, Venmo, Paypal, Square, Apple Pay, Google Pay, Samsung Pay, Stripe, Zelle, Bitcoin
---
Photos and videos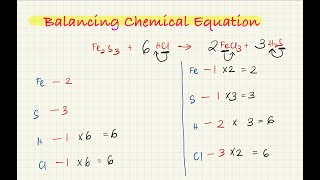 ---
Reviews
---
Very good experience working with Faridah! She was accommodating to my child's needs, she did things quickly and efficiently and was very pleasant to work with overall!
---
Very good first experience! Clear, knowledgeable and patient. Look forward to working with you more!
---
Faridah is so knowledgeable in the subject. She's patient and has helped build my confidence. Thank you!
May 28, 2022
---
Faridah is professional and helped my daughter to build up the foundation of her Chemestry. She's experienced to focus on key points and has passion to encourage the students to improve . She's very good!
May 23, 2022
---
Faridah is amazing! She knows a million tricks to help you learn fast. She's incredibly professional and truly cares about bringing your grades up and helping you. Couldn't ask for a better tutor!
---
I had changed 4 tutors before I met Faridah and I was very sceptical of online tutoring. But after a few days of regular session, she proved me wrong. I am able to understand the materials better. With all the funny tricks I remember them too! I really recommend her to anyone who is having bad time with Chemistry. My class is General Chem 2
April 28, 2022
---
Services offered