About
I am a professional Chemistry tutor and I have been teaching chemistry for the past 5 years to more than 150 students through various platforms.
All of my students improved their grade immensely with my classes. 90 of them (were C/D students) secured an A in their chem classes after taking my class. If you are having difficulty in chemistry or want to improve your grade, feel free to contact me.
I have been a Chemistry tutor for more than 5 years and have a very unique teaching strategies in which students are able to retain and understand the information better.
Do you feel like it's impossible to get an A in your Chem quiz & test? Don't worry, I am here to help you. I have helped 90 C/D grade students to get an A in their chem class.
So if you are willing to work hard with me, I can assure you can get an A in your tests just like my other students. So, at first, I will try to gain some perspective at what level you are. According to this level, I will build a study schedule and milestones which will be done in our sessions. After every class, I will provide an assignment that will help you practice.
Message me if you are willing to work hard and build your future because I will be here helping you.
My rate started at 85$/hr depending on your course. However, if your budget is tight, I'm open for negotiation.
Thank you.
---
Highlights
Payment methods
Credit Card, Cash, Check, Venmo, Paypal, Square, Apple Pay, Google Pay, Samsung Pay, Stripe, Zelle, Bitcoin
---
Details
Grade level
Middle school, High school, College / graduate school, Adult learner
---
Photos and videos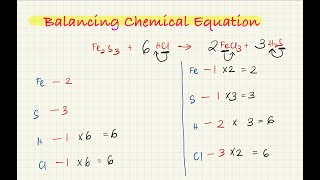 ---
Reviews
---
Absolutely the nicest, most intelligent teacher I have ever met. She is very knowledgeable in Chemistry. She helped me successfully complete my course online with in three weeks of semester completion. I highly recommend her because she is worth the money and time. I was able to retain information after being taught easier methods during her teaching.
---
My daughter needed to go through a year's worth of chemistry in a few weeks and Faridah helped her accomplish what seemed an insurmountable task. She was very knowledgeable and a great teacher, patiently answering even the silliest questions. She was also invested in the outcome, made herself available for follow up questions and asked for feedback. We were lucky to find such an amazing tutor!
---
Faridah taught my son Honors Chemistry. A College-level course for a high schooler under a limited time constraint. She did an excellent job teaching concepts from the subject, ensuring he understood the foundational concepts and addressing the gaps. She went above and beyond in instilling good study habits in the student. She is a passionate, dedicated, and empathetic teacher who cares about students and their success.
I will give Faridah an A+ rating for her teaching skills.
August 04, 2023
---
Working with Faridah is a great experience. Shes patient and helps you understand the material in a way that sticks. With her, help Im doing a lot better in General Chemistry 1. I definitely recommend her!
---
Very good experience working with Faridah! She was accommodating to my child's needs, she did things quickly and efficiently and was very pleasant to work with overall!
---
Very good first experience! Clear, knowledgeable and patient. Look forward to working with you more!
---
Services offered