About
With over +15 years of tutoring experience, I ensure that whether you are just taking a refresher or a beginner's course, the material you learn is focused on your needs and goals 🌟. You can be certain that every session will be tailored to your specific goals ✂️.
I am dedicated to tutoring high school and university students' Beginner's, Intermediate, and Advanced courses at Riverdale, Regis, Sacred Heart, Fieldston, Allen-Stevenson, Deerfield Academy, Elon University, Universidad Nacional Agraria la Molina, UNIFE, Newton College, Columbia Grammar & Preparatory School, Spence, and Yale University in 9 languages.
I am excited to be able to support each one of you in your language journey 👩🏻‍🏫.
---
---
Photos and videos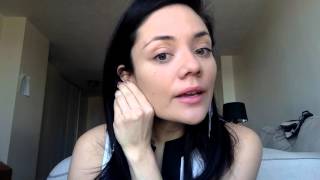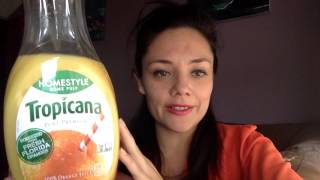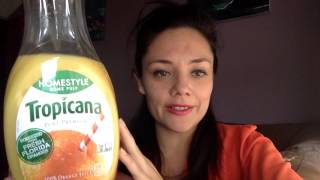 ---
Reviews
---
Extremely knowledgeable and patient. She helped me receive a great grade for my class on a time crunch.
February 24, 2023
---
She was friendly and knowledgeable and flexible
---
Jai commencé mes leçons avec Eva en décembre pour maider à pratiquer la conversation. Eva est gentille, intéressante et une bonne professeure! Je trouve quelle est facile à parler. Elle crée une leçon basée sur mes intérêts et les domaines que je veux améliorer. Je me sens bien soutenu et mes compétences en français saméliorent à chaque fois que nous nous croisons. Jai hâte de continuer nos leçons.
April 25, 2022
---
Eva is a passionate teacher with an excellent ability to tailor language lessons to the student. Through her selection of study materials (including articles from National Geographic, the Economist, and youtube videos), not only did I improve my Spanish grammar and fluency, but I had FUN! I was able to learn about a variety of current events and topics that interest me... IN SPANISH! It really didnt feel like a class. After years of classes at local colleges and expensive language companies, I was not seeing the results. After 6 weeks with Eva via Skype, I had a noticeable improvement in my conversation skills. I highly recommend Eva to anyone wanting rapid language improvement and interesting lessons. Mil gracias, Eva!
April 04, 2021
---
"My kids love Spanish and they love practicing it at home. Prior to classes, they would never speak with their only Spanish-speaking nanny." Now they talk to her all the time!
March 14, 2021
---
"Eva is one of the most authentic, unique, and incredible individuals I have ever met. She not only understands people and what it means to teach (a foreign language) -- but uses her own experiences and difficulties that she encountered during her own education to help and relate to others. I hired Eva to teach me Portuguese [with bits of Spanish in between] and have been nothing but satisfied and pleased with the results. She is patient and has deep inside knowledge of the subjects that she teaches. She is exceptionally personable. Eva is always willing to step up to the plate and take on any challenge that comes her way. Whether this is teaching someone who has no prior knowledge of a subject or traveling to the other end of the world for the betterment of her education. I highly recommend Eva and her work to anyone looking to learn a new language, educate themselves on a new culture, or requiring an employee in the security and international relations sphere. As a master of nine languages, a citizen of the world, and a highly educated individual, Eva is a gem."
March 13, 2021
---
Frequently asked questions
What is your typical process for working with a new student?
Every session is personalized according to the student's needs. I make sure every session combines and strengthens listening, speaking, and reading skills.
What education and/or training do you have that relates to your work?
In my undergraduate degree, I specialized in the following subjects: Corrective Phonetics, Stylistics, and Composition in French and Brazilian Culture, Written and Oral Expression, Social Linguistics, and Cultural Dimensions in Portuguese. I also specialize in accent reduction for non-native English speakers who are learning English as a secondary language.
I have received certifications from the following educational institutions:
CAVILAM Vichy-Alliance Française · Certificat pour "Enseigner le français langue étrangère aujourd'hui"-FLE
UNITED NATIONS ASSOCIATION WORLDVIEW INSTITUTE · New York, NY
UNIVERSITAS NEGERI YOGYAKARTA · Jogjakarta, Indonesia
L'UNIVERSITA PER STRANIERI DI PERUGIA · Perugia,Italy
COMITATO LINGUISTICO · Perugia, Italy
DIE DEUTSCHULE · Berlin, Germany
DILMER · Istanbul, Turkey, ALIF · Fes, Morocco
What types of students have you worked with?
Throughout my career, I have combined my soft and hard skills as an entrepreneur to work as a translator, interpreter, celebrity mentor, and language trainer for institutions ranging from the World Bank to UNESCO to Bloomberg LP. As a tutor, I have worked with everyone from government agencies to professional NBA players.
What questions should students think through before talking to teachers about their needs?
It is super helpful to have books and or material you have already studied in the past year or current material so that the teacher can see what material you may have already covered.
---
Services offered
Reading And Writing Tutoring