LAVI Corp: Helping One Student, One Degree At A Time
About
We would love to help your child with their academic needs. My organization offers tutoring in all subjects for students in elementary to high school as well as college and adulthood. I also teach foreign language tutoring and overall test prep/college counseling.
We have educators that offer a holistic way of teaching that focuses on your child's needs in a one-to-one way that isn't offered by any other person or institute. With a team in place, I will help your child reach their potential and their academic goals.
Do let me know how I can be of help to you! Either on this website or directly at www.lavanayagarg.com/contact
---
---
Details
Grade level
Pre-kindergarten, Elementary school, Middle school, High school, College / graduate school, Adult learner
Subject
Reading, Essay writing, Creative writing, Handwriting, Spelling, Grammar, Learning English as a 2nd language
---
Photos and videos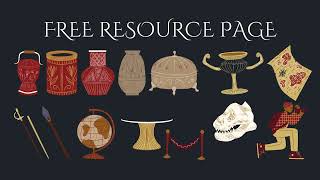 ---
Reviews
---
Love the way she teaches! Note taking and revising is so important and Lavanaya does that efficiently!
February 21, 2020
---
She is so great at explaining the material and the concepts so that my child understands! Highly recommend her!!
February 21, 2020
---
Amazing tutor!! Extremely well versed in the subjects she teaches and cares about her students!
February 13, 2020
---
She was extremely patient and helped my child a lot. I love the way she works with children and her teaching style!
February 13, 2020
---
Frequently asked questions
What is your typical process for working with a new student?
I typically have one introductory session where I communicate with the student, introduce myself, and get to know the student. I try to understand what exactly they need help with and then we go from there.
What education and/or training do you have that relates to your work?
I have four years of tutoring and teaching experience. My qualifications include a 1500 on the SAT, high scores on AP Courses (AP English Language Arts, AP World History, AP European History, AP US History, AP Computer Science Principles, AP Computer Science A, AP Macroeconomics, AP Government ), 4 years of computer science coding and courses, and a two time national champion in Cyber Security and Cyber Patriot.
Do you have a standard pricing system for your lessons? If so, please share the details here.
I do, I mainly will charge between 30 to 50 dollars an hour, depending on the content and assignments that we will be working on.
How did you get started teaching?
I started tutoring students in high school, teaching them basic math and english. I enjoyed working with them and have done this ever since.
What types of students have you worked with?
I have worked with younger children in elementary school and high school students as well. Each child is different, and each one should be treated with respect and patience.
Describe a recent event you are fond of.
I loved working with one girl on her essay writing. She tried extremely hard to get her writing scores up on the SAT. I loved communicating with her, helping her study. Eventually, she recieved sevens and eights on the SAT essay portion, the highest scores I had seen. I was very happy that I could help her.
What advice would you give a student looking to hire a teacher in your area of expertise?
Look for someone with experience and also with a good personality. Being able to communicate and explain things thoroughly improves your learning experience exponentially.
What questions should students think through before talking to teachers about their needs?
What do I need help with? Why do I need a tutor to help me? Why have I not been able to help myself? Have I used all the resources already given to me? Are there not enough resources for me to learn on my own?
---
Services offered
Reading And Writing Tutoring